Information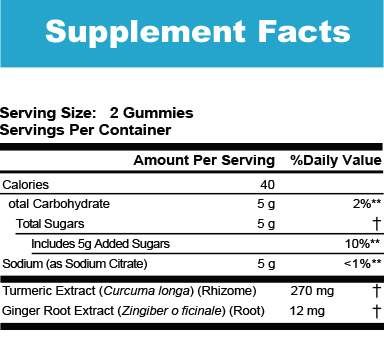 What is Turmeric Curcumin Gummies?
TURMERIC & GINGER: Turmeric And Ginger Are Two Of The Most Extensively Studied Ingredients In Herbal. Zammex Ginger And Turmeric Gummies Provide Turmeric Extract 270Mg, Ginger Root Extract 12 Mg Per Serving As Supplements.
SUPPORT YOU: Turmeric & Ginger Gummies Is A Delicious Way To Deliver Powerful Anti-Inflammatory And Antioxidant Components To Benefit Your Health And Wellness. It Has Been Used To Help Improve Joints And Tendons, Treat Fatigue And Depression, Support Immunity.
CLEAN & VEAGN: Zero Soy, Wheat, Milk, Egg, Crustacean, Peanuts, Tree Nuts, Fish, Lactose, Preservatives, Artificial, Flavors & Colors.
SUGGESTED USE: Enjoy 2 Delicious Tropical Turmeric Flavor Gummies Daily To Get All The Benefits Of Turmeric, Chew Thoroughly Before Swallowing.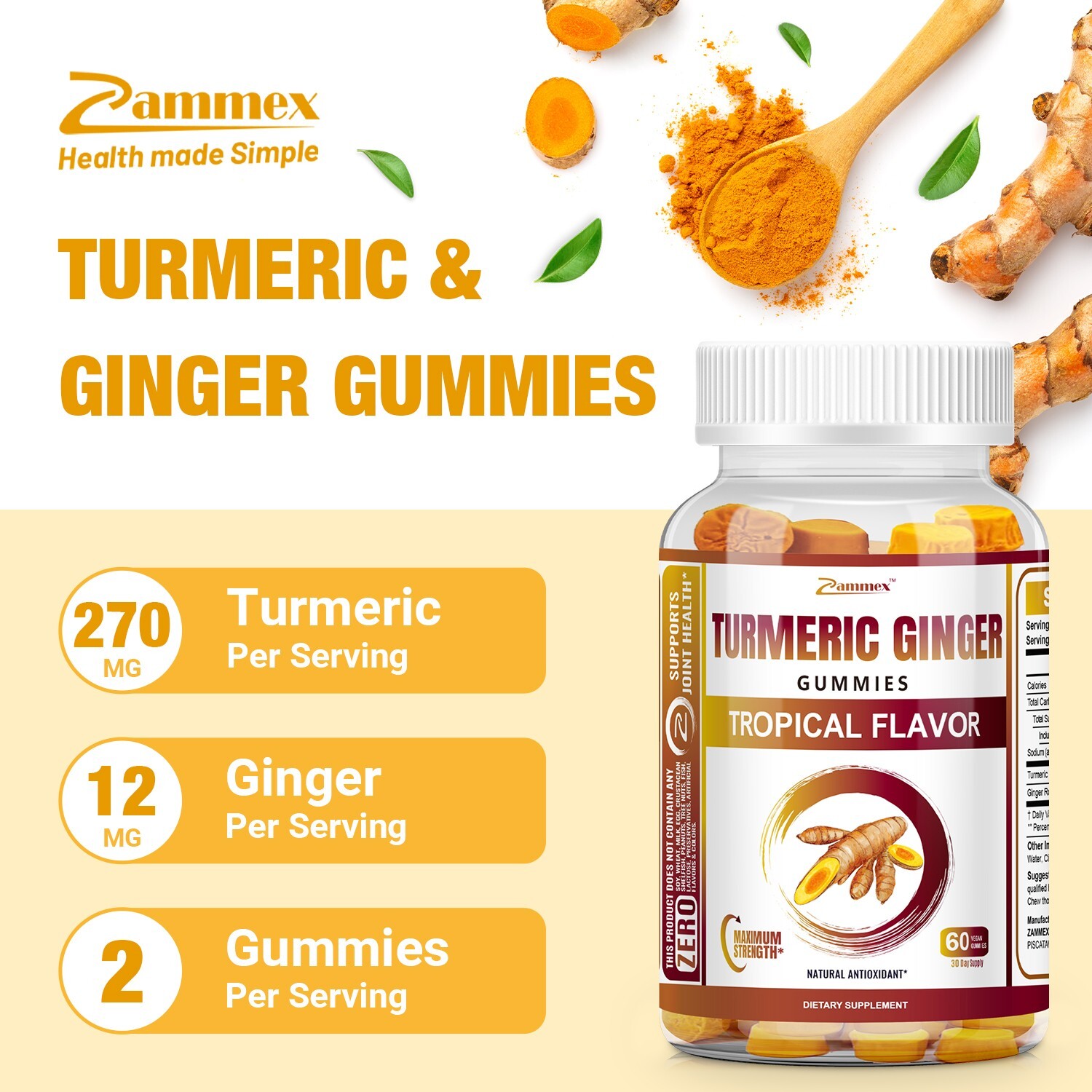 Suggested Use
Chew two (2) gummies daily. Not recommended for children under 2 years old to avoid risk of choking. Chew thoroughly before swallowing.
Storage Information:
Don't use if the seal is broken or missing. Make sure the cap is tightly sealed. Store away from heat and humidity. Keep out of reach of Children.